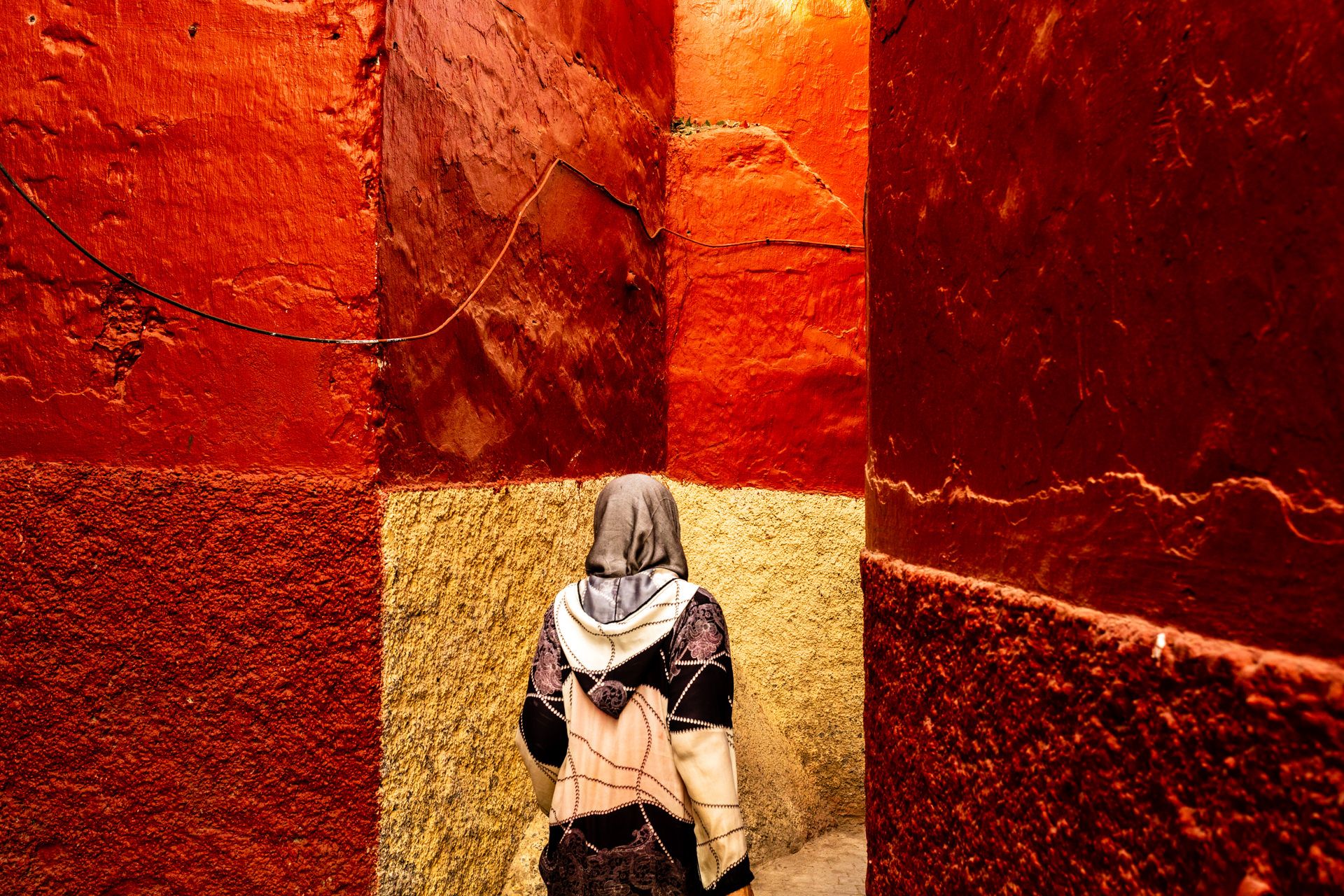 Dazzled by light, captivated by the intensity of color, many artists, painters and writers have seen their vocation born, or reborn, in Morocco. In the heart of this prodigious chromatic laboratory, Delacroix, Matisse and so many others admired the blue of the sky, the streams of light clashing with the white of the walls, the wild beauty of the landscapes and their sparkling colors.
The first trip I took to Morocco was in 2010. I had just started photography, was not yet photographing in color, and had a desire for a journey that would have a profound impact on my photography. I was blown away by the vibrancy of the colors and the play of light and shadow I encountered, and I was fascinated by the way Moroccan artisans used color and pattern in their textiles. It was undoubtedly an experience that transformed me deeply.
I returned to Morocco in 2019 to give some street photography workshops and in 2022 to photograph a country that I love endlessly and still know too little about. This ongoing photographic series is a sentimental atlas. An ongoing systematic collection of everything I enjoy in the streets of Moroccan cities or villages. A loving tribute to the country that never ceases to surprise and wonder me with the intensity of its changing and shifting colors.