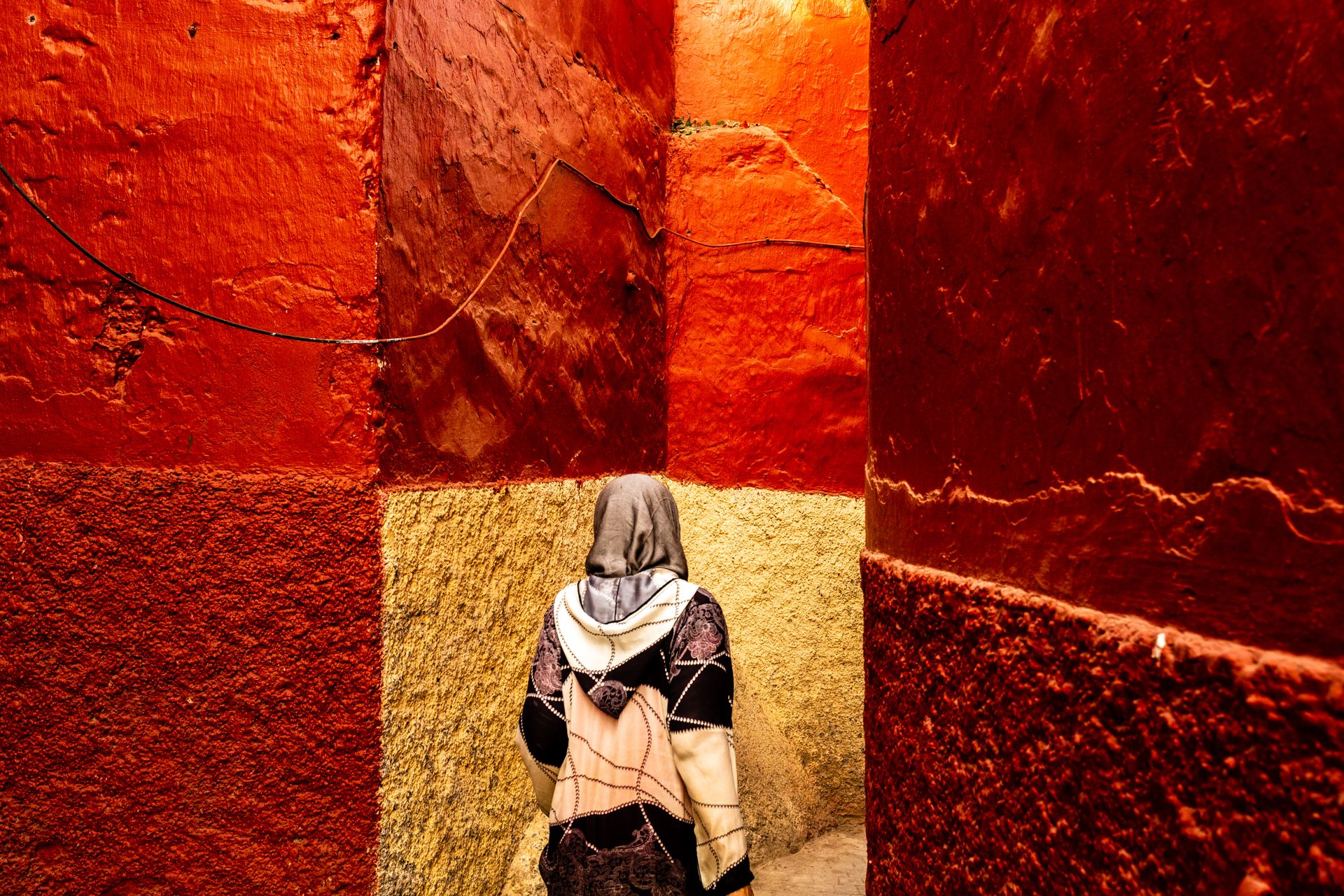 Dazzled by light, subjugated by the intensity of colors, many artists, painters and writers have seen their vocation born, or reborn, in Morocco. In the heart of this prodigious color laboratory, Delacroix, Matisse, Constant and so many others admired the blue of the sky, the streams of light colliding with the white of the walls, the wild beauty of the landscapes and their sparkling colors. White turning to blue or pink, ochre turning to red, brown, gray, green misting or glowing, exploding into a thousand bright tones.
My unexpected encounter with Morocco began in 2009, when I chose it as a destination to learn how to photograph in color, having started photography a few months earlier. I had long kept away from the shores of the Mediterranean but that trip, changed everything. I learned to go with the flow and soon realized that the keys I possessed there could not open any doors. It took me ten years of travel before I returned there, in 2019.
This ongoing photo series is a sentimental atlas. A systematic collection of everything I love in the streets of Moroccan cities or villages. A tribute to its strong harmonies, its bold combinations, the fervor of its creativity. At every street corner, one comes across scenes that seem drawn or painted, but are actually spontaneous compositions of everyday life.
"Here you eat with your eyes," says a Moroccan proverb. From the bustling Medina of Casablanca to the quiet blue streets of Chefchaouen, this project is a love letter to Morocco's kaleidoscope of colors.