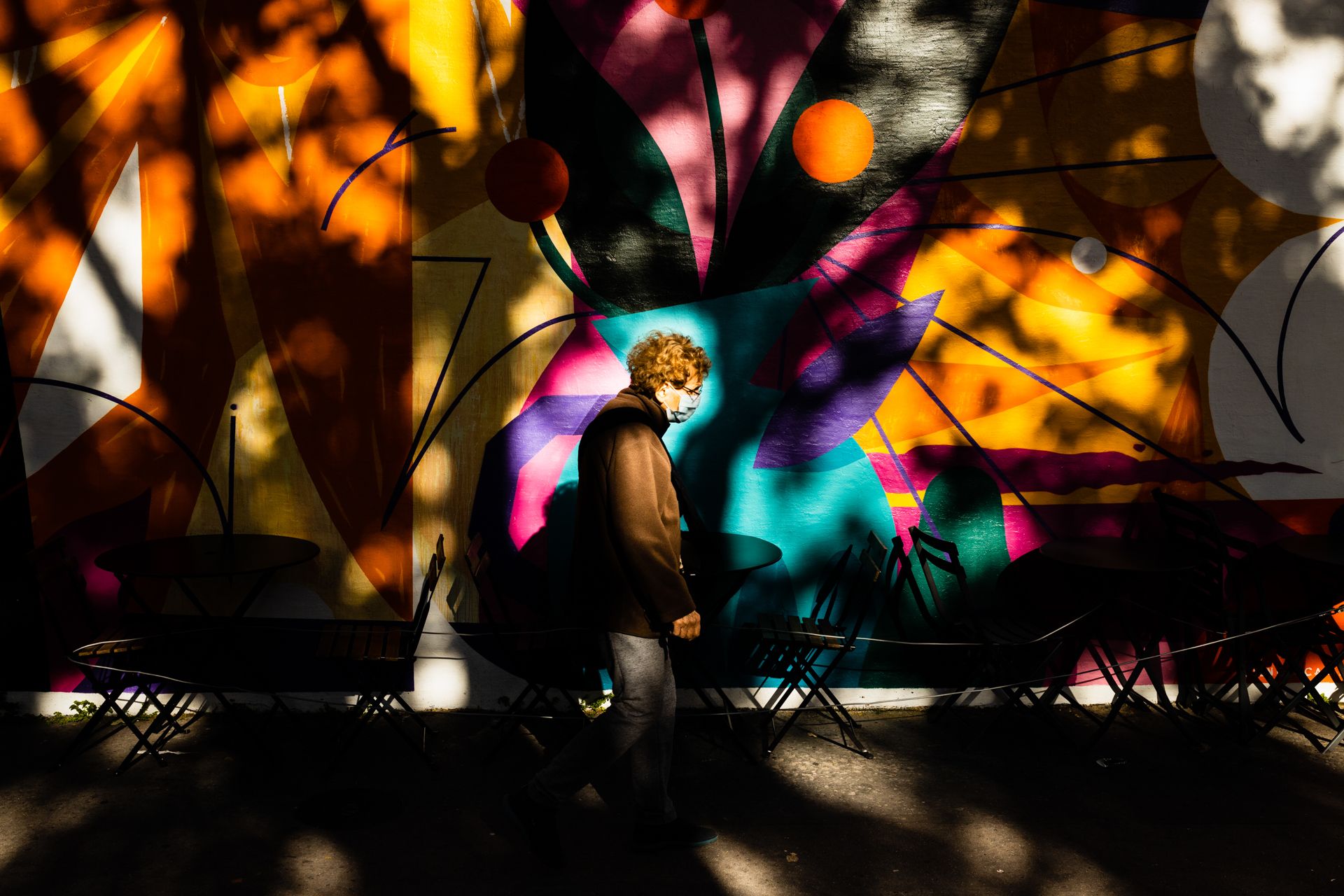 'Behind the city that you can see there is another that you cannot see and that is the one that counts'. Italo Calvino

'The city of crossed destinies' is a homage to the Italian writer Italo Calvino. The photographs that make up this project were all taken in Paris, "one of the few cities in the world where you never wonder why you are there and not elsewhere" and where the writer lived from 1967 to 1980. For Italo Calvino, the mythical city appears first as an absolute city, then as a city of reference and later as a giant reference work. Lastly, it is a centre of civilisation that conditions and generates writing, and serves as a support for literary activity.

The Paris of today is obviously not the Paris that Italo Calvino experienced, but it remains an inexhaustible source of inspiration and curiosity if one has the courage to look at it with a different approach, somewhat like Mr Palomar does when he stops to look at the moon not in the evening, but in the afternoon when the satellite does not yet have its usual shape.