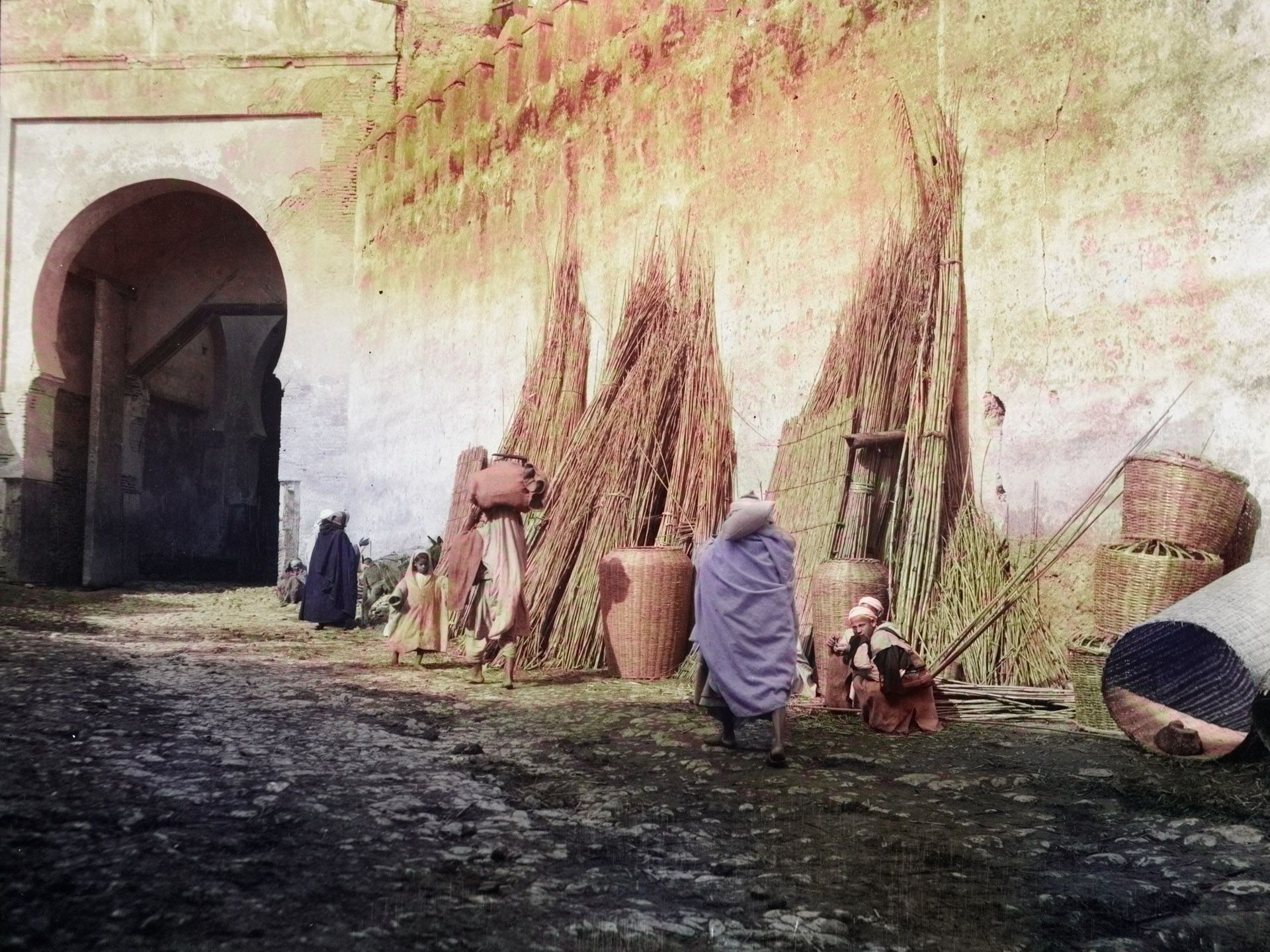 I have never been interested in using artificial intelligence to create new images, but my passion for color and the first color photos in the history of photography led me to wonder if somehow artificial intelligence could help me.
Artificial intelligence will revolutionize the world of visual storytelling, and I think as photographers we should try to positively position ourselves in the face of such a revolution. Each of us is born with natural limitations: we live in a certain era, we cannot photograph the past, and reasonably we can only photograph a very small part of the present. I have always dreamed of being able to see the colors that a photographer could capture by landing in Morocco, Cuba or India in the early 1900s, but these photographs, except in very rare cases, are always and only in black and white. What if we could color them with the help of artificial intelligence?
I decided to use a work by American photographer Arnold Genthe, Travel views of Morocco, a collection of about one hundred photographs taken in Morocco in 1904. These are public domain photographs, available from the Genthe photograph collection, Library of Congress, Prints and Photographs Division. I then created a smaller series from this work and, through various artificial intelligence tools, tried to color trying to simulate the Autochrome Lumière coloring technique, which I have always loved.
The result is in some ways a rediscovery of an otherwise completely forgotten work and a series that visually allows us to better imagine the prodigious Moroccan color laboratory available to Arnold Genthe in 1904.